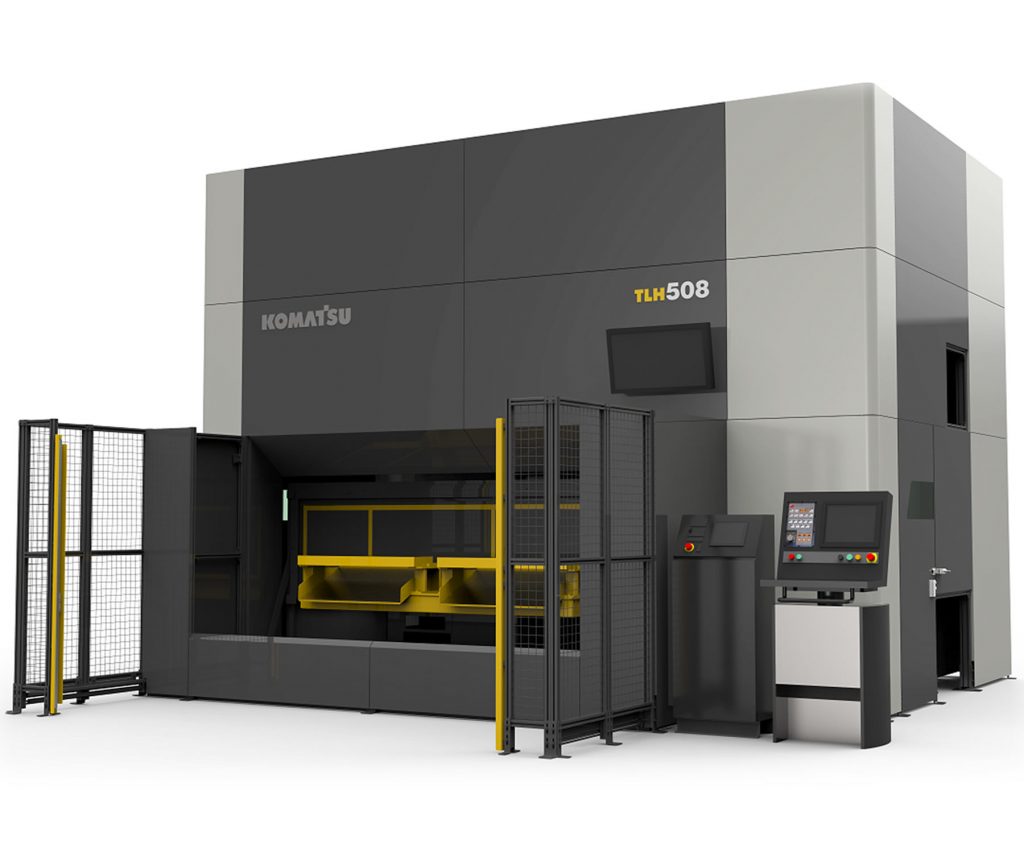 3D five-axis, cantilever-design fiber laser cutting machine. Compatible for mass production in in-line application and can meet system requirements. A compact head is employed for ultrahigh speed machining.
TLH-N Series 5-Axis Fiber Laser
3D ultrahigh-speed five-axis controlled laser cutting machine
Highly rigid machines produced by a machine tool manufacturer that allow the opening of one side of the machine have improved accessibility. The feature provides dramatically superior operability and workability.
Specifications TLH-N Series
Model
TLH408
TLH510
Work Table
Rotary Table Type
Stroke
X
inch
98.4 (2,500mm
120.1 (3,050mm)
Y
inch
49.2 (1,250mm)
61.0 (1,550mm)
Z
inch
24.2 (615mm)
24.2 (615mm)
C/A
deg.
±720/±135
Maximum cutting dimensions
3D cutting (X)x(Y)x(Z)
inch
(mm)
80.3 X 31.1 X 15.2
(2,040×790×385)
102.0 X 38.0 X 15.2
(2,590×965×385)
Irradiation range
Horizontal direction
deg.
360
Vertical direction
deg.
±135
Rapid feed rate
X/Y/Z
inch/min
(mm/min)
3,937
(100,000)
C/A
deg./sec
540