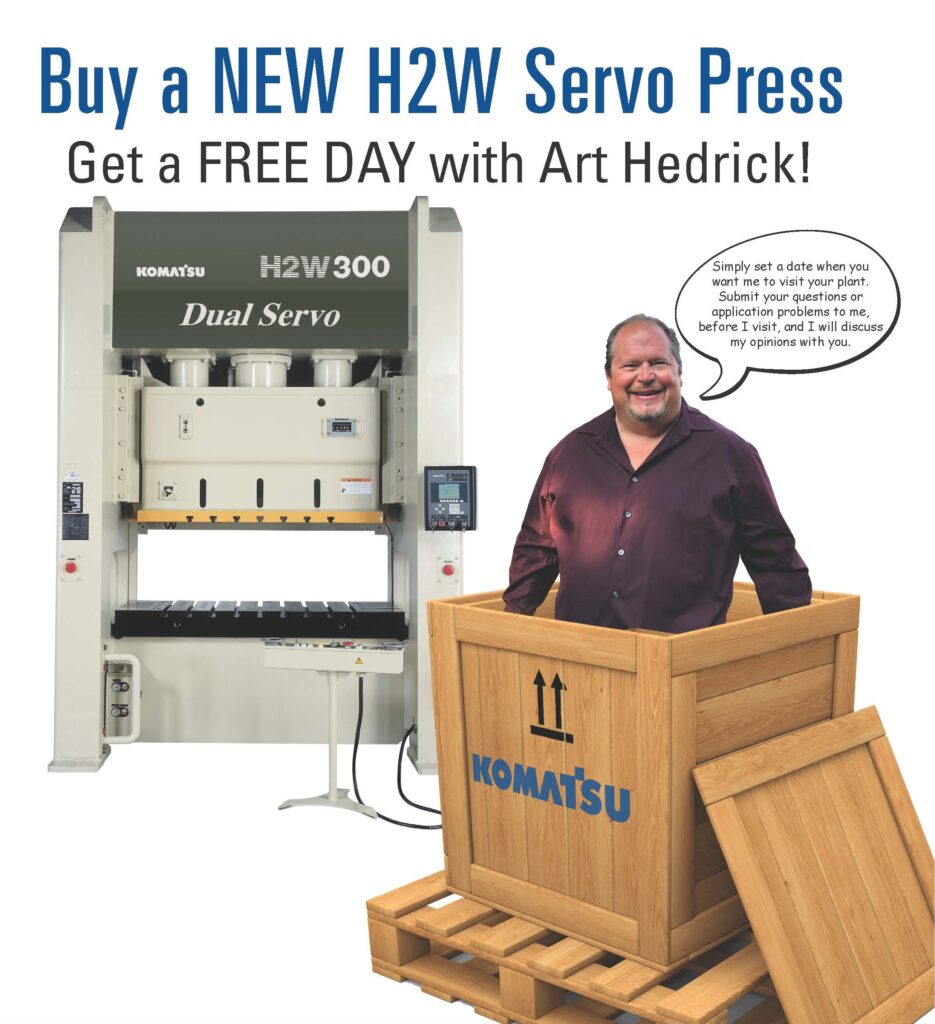 Meet REAL Art Hedrick.
Art has been the author of the Die Science column printed in the Stamping Journal® and has authored numerous articles published on the Fablicator.com®. Art, a past instructor at General Motors University, has been the recipient of many training & education awards. He is journeyman tool and die maker with over 40 years of metalworking experience.
Simply set a date when you want Art to visit your plant. Submit your questions or application problems to him before he visits, and Art will discuss his opinions with you.
---
For details, please contact your local Komatsu representative or call us at 847-437-3888.